Welcome to the Manatee County Survey Division
Township & Range Map Series Page.
All pages shown below will natively print at 24" x 36"
For a printable copy of this Index Map in PDF, Click Here!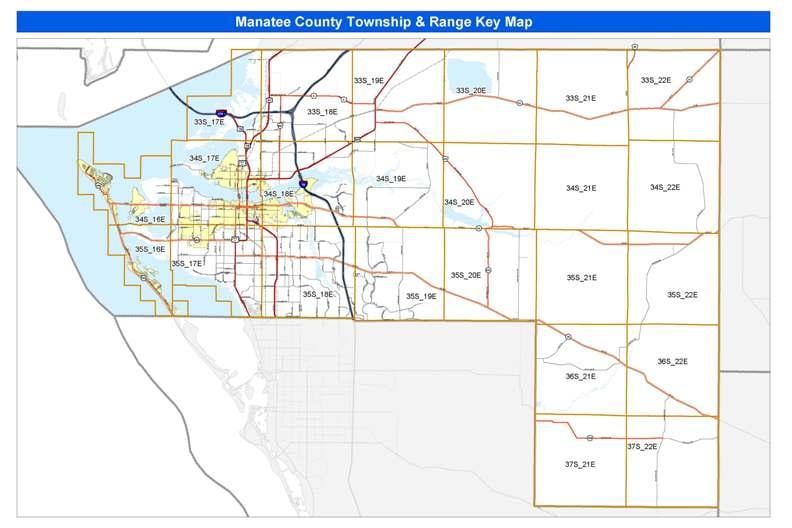 Notice
The provided PDF maps are for informational purposes only. Manatee County does not warrant
or represent the absolute accuracy of the graphic depiction of the location of the section lines,
roadways or any other data. It is the responsibility of the user to exercise due diligence,
including obtaining independent verification by relevant professionals when relying on the maps.
The maps are subject to change without notice.
Please contact the Survey Division at 941-749-3024 if you have any questions or comments.